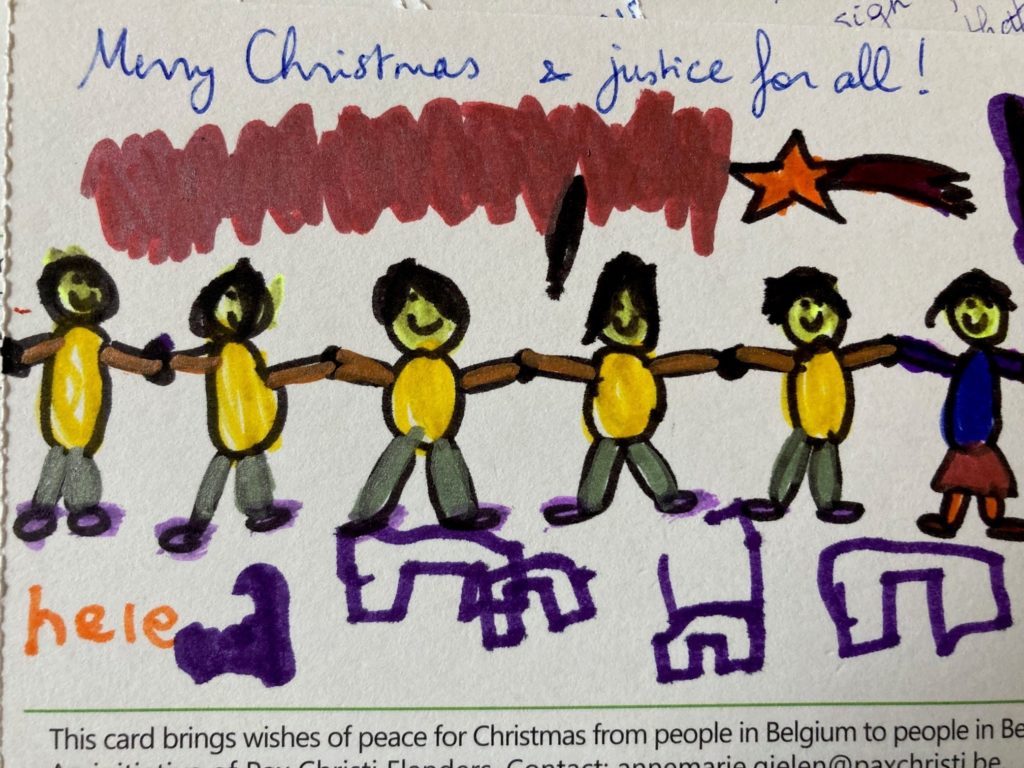 At the beginning of November Pax Christi Flanders started an action to ensure that Palestinian Christians in Bethlehem receive a timely Christmas wish: you responded en masse! Thousands of cards were distributed to all corners of Flanders in recent weeks. Young and old wrote a Christmas wish on a pre-printed card. These are now all coming back to our Peace House on theItalialei. We make packages out of them and send them to the Arab Educational Institute in Bethlehem, our partner in Palestine.
After all, receiving mail at Christmas in Palestine is not as easy as we might think. Due to the Israeli occupation, very ordinary services such as the post are being seriously disrupted in large parts of Palestine. Christmas cards sometimes don't arrive until four months later… A form of oppression.
The faltering operation of a service such as the post is of course not a human rights violation. We realize all too well how the Palestinians have to fight day in and day out for access to drinking water or medicines, for example, and also to be able to go to work, go to school or go to the doctor. We address this injustice with great regularity. Together with many other organizations, we continue to draw attention to Belgian and European governments to help put pressure on the Israeli government. So that they would stop the occupation and the daily repression.
So what is the meaning of this Christmas card promotion? A card with Christmas wishes is a small gesture of closeness, of humanity: from one person to another. This form of solidarity should not be underestimated. Our partner in Bethlehem is very pleased with our initiative and is looking forward to the written cards!
https://www.paxchristi.be/nieuws/kerstwensen-voor-christenen-bethlehem-stromen-binnen